Attention all Marketing Made Simple Graduates…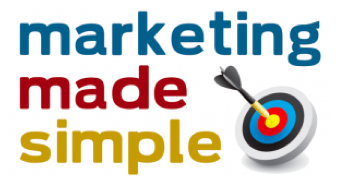 NOW THAT YOU'VE LEARNED HOW TO REACH MORE PEOPLE
AND HEAL THE WORLD – IT IS TIME TO


C E L E B R A T E


AND

TAKE YOUR MESSAGE

TO

THE NEXT LEVEL!
You are invited to join us for…
MARKETING • MADE • SIMPLE  MASTERY!

We have put together a chance of a lifetime for you to connect with your fellow MMS'ers, get crystal clear on your avatar and be empowered beyond what you've already learned in our 6 week MMS class.

Join the MMS tribe for this exciting LIVE 1 day Marketing Made Simple "Master Your Market" workshop. Â 
In this full day workshop you will get personalized help, gain a deeper understanding of how the systems you learned apply directly to YOUR business and get the hands-on support of us and your MMS tribe for anything specific you seek to improve in your business!
The only part that 'stinks' is, we will not be able to fit the entire MMS alumni tribe in our space.  So… you must get your ticket ASAP in order to insure your place at this transformational and business boosting workshop.
 
Let us help you… MASTER Your Marketing, Serve More People, and Make More Money!
Remember how valuable it was to connect with your mastermind partner?  Imagine an entire day with this kind of connection. 
At MMS Mastery Live you will…
Meet MMS'ers from MMS 1, MMS 2 & MMS 3.

Get to connect with others that are on the same steps as you.

Have personal coaching & tech support from Rono & Sierra.

Go deep with the tribe and take your knowledge to the next level.

Have oodles of fun!
Bring your questions to the table to get more support around the following areas:
Clarity on Your Avatar & Tribe

Where to BEST Focus Your Time & Efforts.


Website support and guidance

How to write a compeling E-zine

What makes a great Blog post

How to write amazing Free Reports & More!

 This workshop is a $497 Value
See you soon!